Many people long for healthier whiter looking teeth and will try just about anything to get them. Teeth whitening strips are often hailed as wonderful options for whitening teeth at home and while they are better than some random kit or tonic you buy online, there are some significant drawbacks that you should consider. Many people are unaware of these dangers of teeth whitening strips so we here at Comfort Care Family Dental wanted to help you make the best possible decision and give you the information you need.
How They Work
Teeth whitening strips are fashioned from thins trips of plastic that have a sticky hydrogen peroxide or carbamide peroxide-based substance on them. When the strips are placed on the teeth they stick to the surface, allowing the peroxide compounds to soak into the outer layer of the enamel where they are supposed to help lighten the teeth by bleaching them slightly. The strips are applied daily for a few weeks in most cases. They do yield results and while these dangers of teeth whitening strips may not be serious ones they are risks that we think you should know beforehand.
Uneven Whitening
Even the most careful of placements on the teeth can lead to missed areas. This is especially true when you think about having to apply the strips every day for weeks on end. If all the surface areas is not covered equally each time you can get uneven whitening. And worst of all, you may end up with unsightly yellow edges and spaces on your teeth that are very easily seen.
Gum Problems
Peroxide is a powerful chemical that can significantly whiten teeth in some cases but think about what is right up against your teeth- soft delicate gums. If you get too much contact with your gums and the strips it can damage them. Whitening strips have been known to cause swelling, bleeding, and other problems when used for too long or in the wrong way.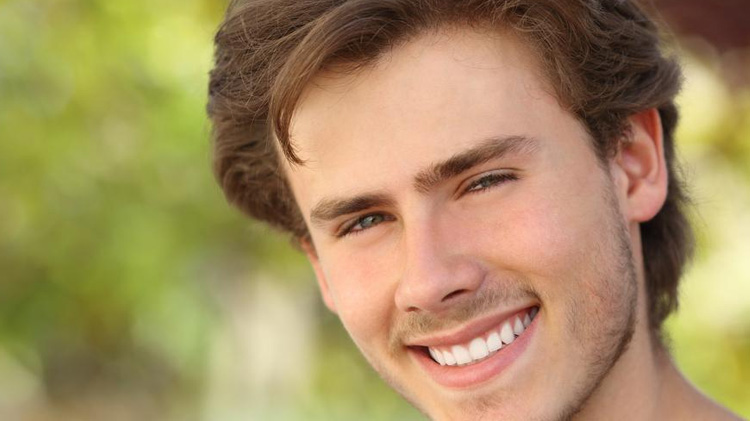 Sensitivity and Damage
While strips are safe to use and can be effective it is important to use them exactly as instructed. Never use them more often or for longer than recommended. If you do, tooth sensitivity can occur and you can even start to damage the protective enamel covering of the teeth- defeating the very purpose of using them in the first place.
Should You Use Whitening Strips?
Whitening strips are an option for a quick whitening of teeth but you have to consider whether it is worth the possible dangers of teeth whitening strips. Having your teeth whitening professionally by your dentist or getting veneers placed will provide better results. The cost will be higher but you will get lasting results without all the risks.
Contact Us Today for an Appointment
Here at Comfort Care Family Dental, we care about the wants and needs of our patients and many come to us asking about teeth whitening services. Now that you know more about the dangers of teeth whitening strips, call us today for your professional teeth whitening session!
Comfort Care Family Dental P.C.
1001 E Chicago Ave #143, Naperville, IL 60540
(630) 369-0111
http://www.comfortcaredentists.com