Everyone should register with a dentist, but it isn't always an easy thing to do in Naperville, IL. Finding a dentist who is the perfect fit for you is essential to maintain great oral health. After all, who wants to regularly visit a dentist when the experience isn't enjoyable? When you search for a new dentist, whether you have recently moved or your dentist has retired, there are a few things to consider.
Read on to discover some of the most common mistakes that patients make when they register with a new dentist. Use the below mistakes to help avoid them yourself, to have a comfortable experience.
Choosing a Naperville Dentist Based on Location
You may think that selecting a dentist near where you live is ideal. However, looking at dental offices outside of your immediate Napereville location is the best thing to do when researching dentists. Don't cheat yourself out of the best service by focusing on the convenience of location. While you should consider how you would travel to your appointments, you shouldn't focus on your new dentist being within a few streets away.
The Latest Dental Technology
As dental technology is always developing and advancing, getting the best quality service depends on the technology your dentist uses. You should look into dental offices that are equipped with the latest dental technology. When a dental office is kitted out with high-tech equipment the chances are, they offer far higher quality work. It also signals that they care about the quality of dental care that they provide their patients. When a dental office is equipped with the best technology, then it is likely that they care about achieving your dental goals.
Rely Solely on Reviews
While reviews offer a key role in identifying good dental offices, you shouldn't focus on them too much. It is easy for the dental office to control any reviews online.  However, they do remain helpful in making decisions. For example, if a dental office replies to reviews, it shows that they care about their patients. But it is important to note the tone in which they reply. You should look for a dental office that replies in a positive manner to their patients, regardless of whether the review was positive or negative.
Patients Look for Teeth Cleaning Services
If a patient has a particular treatment in mind that they are convinced will fix their oral issues, they could end up with a dentist who cannot help them as well as expected. While dental cleanings can provide many oral health benefits, they cannot treat or prevent all dental problems. If your dentist recommends specific treatments, you shouldn't disregard them. It is important to listen to your professional dentist and what they recommend for you.
Pick a Dental Office with Limited Training
When looking around for a dental office you should avoid registering with a dentist who cannot 'do it all'. To get the most out of your dental check-ups and treatment, you will need a dentist who can offer complete dental care.
Selecting a Dental Office Based on Budget
Of course, your budget is important to consider when you are thinking about dental treatments. Dental bills can be expensive, depending on the treatments you need, and a patient's budget will often lead them to choose the cheapest dentist. However, this shouldn't be the focus. Alternatively, try looking for a dental office that offers finance options, so you don't have to settle for low-quality dental work.
The problem with low-priced dentists is that they are likely to be cutting costs elsewhere. To keep their costs low, they may be cutting back on the technology that they have or may have less training than others. You can never be sure why a dental office is cheap, so it is best to steer clear and follow the rule of thumb – "if it's too good to be true, it probably is".
Relationship Building
When you visit your dentist, you expect a certain level of communication and relationship building. For a dentist, their top priority should always be their patients and building relationships with them. A dental office that takes time to build a relationship with their patient shows that they care and are invested in your wellbeing.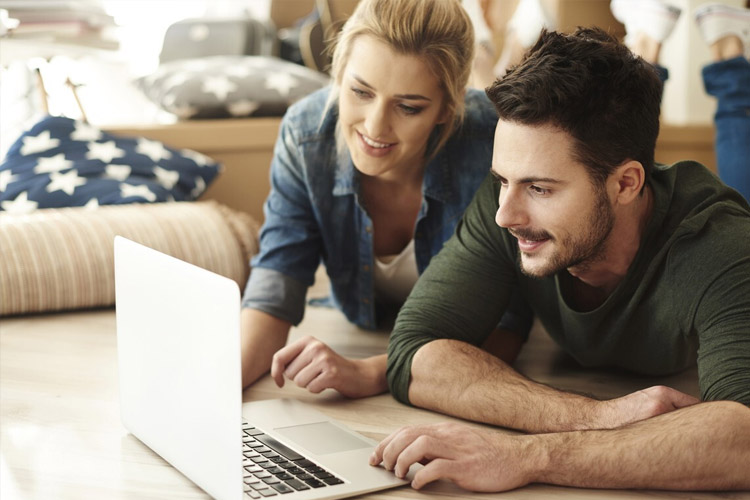 Settling for Any Dentist
It is easy to select a dentist based on nothing else other than they are close by. When you don't properly research dental offices, you never know what atmosphere you are going to be walking into. If you find that your dentist doesn't have good communication, then may be time to move on. Communication is key to getting the most out of your check-ups.
During your appointments, you should expect your dentist to offer advice, and recommendations, and generally speak to you about your dental care. If your dentist doesn't have great communication, then it could be very uncomfortable and perhaps make you feel nervous.
Not Considering Dental Insurance
When you are looking for a dental office to register with, it is important to keep in mind that you need a dentist who accepts your insurance. Before you register, speak with the receptionist about your insurance to ensure that your insurance will be accepted. Otherwise, it could be a very expensive mistake!
Picking a Dentist Too Far Away
If you choose a dentist who is impossible to get to, the last thing you need is to worry about how you will get there in an emergency. When choosing a dental office, you should keep in mind that you may one day have to get there in a rush. While distance shouldn't dictate which dentist you go with, it should be considered.
Overall, a beautiful smile doesn't just appear overnight. A healthy smile takes a good dentist and great oral hygiene at home. The first step to getting an attractive smile is registering with a dental office. You should always choose a dentist who makes you feel comfortable and fits all your criteria.