There are many things you can do to help keep your teeth and gums healthy and strong each and every day!  From practicing good oral care to finding a good dentist who can help you when problems arise, taking care of your teeth is an ongoing task. Basic cleanings and exams are just some of the things your dentist can help you with and while they are the most common procedures done in the dental chair, there are many other things you can do to get good dental care when you need it the most. If you are looking for cosmetic dentistry in Naperville, we invite you to come to see the difference we can make for your dental care. Here at Comfort Care Family Dental, our commitment is to you and our promise is to always provide quality care for your teeth-whether you need routine care or advanced cosmetic procedures.
Cosmetic Dentistry
Cosmetic dentistry treatments come in a variety of options ranging from simply implants and veneers to more advanced care such as dentures and smile reconstruction. Cosmetic dentistry in Naperville is what we have been offering locals in our community for decades and we continue to provide dental care when you need it the most. Whether you need routine care, are facing a dental emergency, or you have a more serious dental need to be met, our dental experts are here for you! Contact us today to set up your consultation, and take that step towards living life without the pain or embarrassment of bad teeth. You owe it to yourself to smile once again with confidence and pride!
The Comfort Care Difference
When it comes to your smile, trusting a prosthodontist is the wisest choice you can make. Here at Comfort Care Dentistry, we are committed to helping you achieve optimal dental health and happiness so you can enjoy life again without worrying about your teeth and what others think. Many of our patients come to us after a long and frustrating search for the best cosmetic dentistry in Naperville and after they have been unable to find someone who can meet their needs. You need dental care when you need it, not later when it is convenient for a dental team- and we are here to help you with everything from routine care to advanced surgery and cosmetic dental procedures.  Our team of cosmetic care experts can help with even the most complex of dental conditions including:
Misaligned, crooked, or unevenly spaced teeth
A bad overbite or underbite that affects eating or speech
Wisdom teeth problems such as impacted teeth
Gaps and spaces between teeth that affect appearances
Missing teeth from tooth decay, gum disease, or injury
Discolored, stained, darker, and worn teeth
Chipped teeth or teeth that are cracked or broken
Gum and tooth disease that has become severe
Infections in the gums or the pulp of the tooth itself
From simple to advanced care, our team of professionals is here to help you. When you need cosmetic dental work in Naperville, make sure you trust the experts who have years of experience and who are committed to taking care of you or your family member first and foremost. Make sure you trust Comfort Care Family Dental!
Getting Cosmetic Dental Work Done
Whatever the need may be when it comes to your personal dental care, our highly skilled dentists and a cosmetic team can improve the appearance of your smile. Our mission is to help restore healthy natural looking smiles to each and every one of our patients. When our patients first come to us looking for cosmetic dentistry in Naperville they are often looking for help with these common cosmetic procedures:
Crowns– tooth-like caps are designed to look like natural teeth and are helpful for filling in the gaps caused by missing teeth.  They can also be placed over damaged teeth to boost durability as well as the aesthetic appearance of the tooth. Crowns are one of the most common of the cosmetic dental procedures done today.
Implants– single teeth or a few teeth may be missing and they often can be replaced with an implant. This is an artificial tooth that is anchored into the gum with a screw that fits into the jawbone. Implants are used to fill gaps to the remaining teeth healthy and in proper alignment.
Dentures– if too many teeth have been damaged so badly they have to be removed or too many teeth have already been loose, it is often easiest to replace them with dentures. Full or partial dentures can be removed when necessary and help maintain a set if functioning teeth that look like healthy natural teeth.
Braces– while they are usually seen in children, teens, and young adults, braces can be used by anyone. Whether they are traditional metal braces or the new clear plastic braces, they all help to correct poor tooth alignment over a period of time. Your dentist can help you determine what braces are right for your needs.
Veneers– these wonders of modern cosmetic dentistry are comprised of thin white porcelain shells. They look like real teeth when they are placed over teeth and are used to cover chips, cracks, discolorations, or anything that detracts from the tooth's healthy and natural appearance.
Bridges– one of the most important parts of the toot structure cannot be seen- the root. This is what anchors it into the gums and jawbone and when the root system of the teeth is damaged the tooth will die and fall out. However, a tooth can sometimes be saved if bridge work is done to preserve that anchor base.
Extractions- sometimes, in some situations, even with the best of intentions in mind, removing a tooth is best. When an extraction is needed, such as with many wisdom teeth problems, the tooth should be removed in order to protect the integrity and health of the remaining teeth.
Whitening– many teeth end up getting stained because of the food and drink we consume on a daily basis. Other lifestyle choices such as tobacco use and alcohol consumption can also stain teeth. The best way to whiten teeth and remove these stains is with professional whitening services, done in the dentist's chair.
Contact Us Today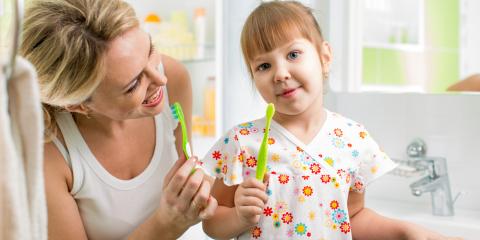 There are many things you can do each and every day to protect your teeth and keep them looking their best. But even with the best care things can still go wrong and you may find yourself in need of dental care and assistance. If you are looking for cosmetic dentistry in Naperville, we invite you to come see the difference we can make for your dental care. Whether you need crowns, veneers, braces, extractions, or something else, we are here to help you get the smile you have always wanted. Here at Comfort Care Family Dental, our commitment is to you and we strive to provide quality care to each and every one of our patients, no matter what their needs are. For all of your teeth needs-whether, you need routine care or advanced cosmetic procedures- we are here for you. Find dental care when you need it the most and ensure your teeth are taken care of! Call us today and set up your consultation appointment to get started on the road to better-looking teeth!
Comfort Care Family Dental P.C.
1001 E Chicago Ave #143, Naperville, IL 60540
(630) 369-0111
https://www.comfortcaredentists.com