The holidays are a fun and exciting time with friends and family. Of all the festivities going on one thing that you can be sure of is the cameras will come out and people will want fun photos to preserve those memories. If you are worried about your smile here are a few things you can do to keep your smile bright and healthy during the holiday festivities.  You can enjoy seasonal sweets and still have a cavity-free smile to flash in festive photos. These tips will help make it easier to be camera ready and help with keeping your smile bright no matter what the coming holiday has in store.
Avoid overdoing it with candy.
The holiday season is the season of indulgence and guilty pleasures when it comes to food. Pies and candy and cake and more,  it can all be so tempting. The best way to keep our teeth healthy is to avoid sugary foods. However, for most people, it is impossible to go through the holidays without indulging now and then. You don't have to skip holiday treats totally, just b smart about how and when you eat them.  Have a single dessert and brush and floss afterward to keep sugar off your teeth.  Avoid snacking on sweet desserts all day long as his basically bathes your teeth and gums in harmful sugar for extended periods of time and can lead to tooth decay.
Keep a routine.
The holidays are a major change to the normal routine. This can upset your schedule, but you should still brush at least two times a day. Keeping your smile bright during the holidays is all about maintaining normal healthy dental care. To keep up good habits on the go, keep a small travel size brush and toothpaste with you so you can go do a quick brush after dinner is don and after desserts have been passed around. If brushing your teeth isn't an option, you should at least go and rinse your mouth out well with warm after to wash off as much of the food particles as you can. You can also chew sugarless gum to help increase saliva production and clean off the teeth at least a little bit until you are able to brush and floss as normal.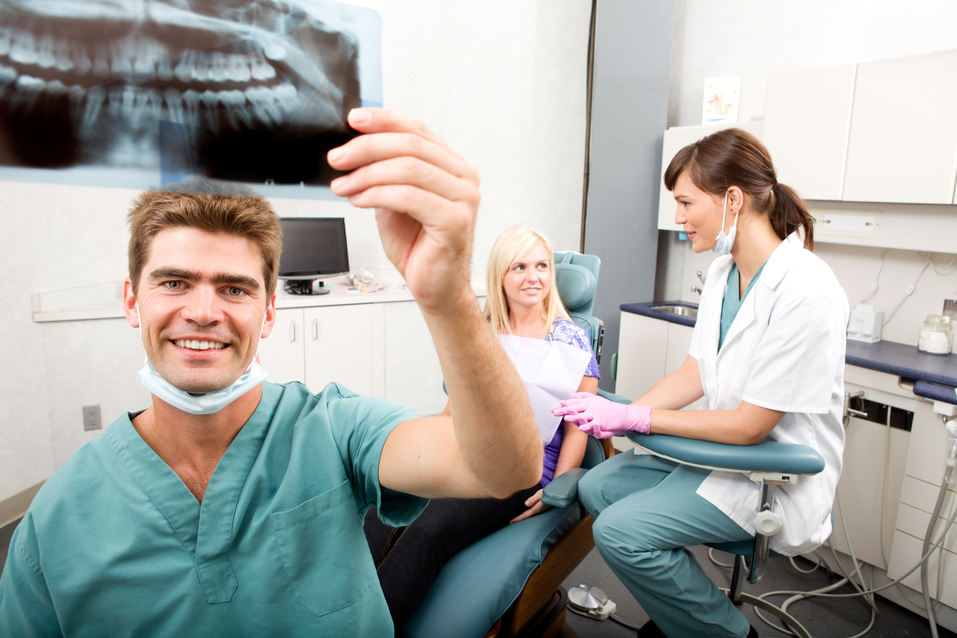 Be prepared for dental emergencies.
If you want to take care of your teeth while you are out celebrating with family and friends, you will need to be prepared. Pack dental floss, gauze, over-the-counter pain relievers, and your dental office's holiday number to take with you wherever your holiday plans take you. You will be able to clean your teeth and be prepared for a dental emergency that may arise. Dental emergencies like a loose filling or a cracked tooth can put a damper on your celebrations so be sure to plan ahead and be as prepared as you can be. Most dental offices are closed during the holidays so make sure you know if they have special holiday hours or on call numbers or where the closest urgent care center is.
Don't delay treatment.
You may make it through the holidays with a small dental issue but there is more to keeping your smile bright this time of year than just routine dental care. If something goes wrong, you will need to get it taken care of as soon as possible. Waiting until the new year to fix a broken tooth or replace a lost filling could make the problem worse. If you're traveling, call the local urgent care center or even the local ER for serious dental needs. Most will offer special holiday hours so you can get seen and get the dental care that you need. Even getting a temporary fix until you can get to your normal dentist is better than letting dental damage go unaddressed, which can lead to a great deal of pain and a much bigger issue to be dealt with.
To learn more about keeping your smile bright and what you can to protect your teeth this holiday season, contact the dental care experts at Comfort Care Family Dental today. Schedule a new patient appointment and cleaning to get started on the path to dental health and wellness this holiday season!