When You Need Full Tooth Replacement
At Comfort Care Family Dental, we stress the importance of a good daily dental hygiene regimen, regular dental checkups, and treatment as indicated to all our Naperville patients, and there's no doubt that sticking to this plan yields positive results for the vast majority of people.
But it's possible life got in the way, you didn'tfollow such a routine, and now you're paying the price. Or perhaps you had the misfortune to suffer an accident or illness that damaged your mouth extensively in a way that proved resistant to remediation. Or maybe heredity dealt you a bad hand and left you prone to serious dental issues.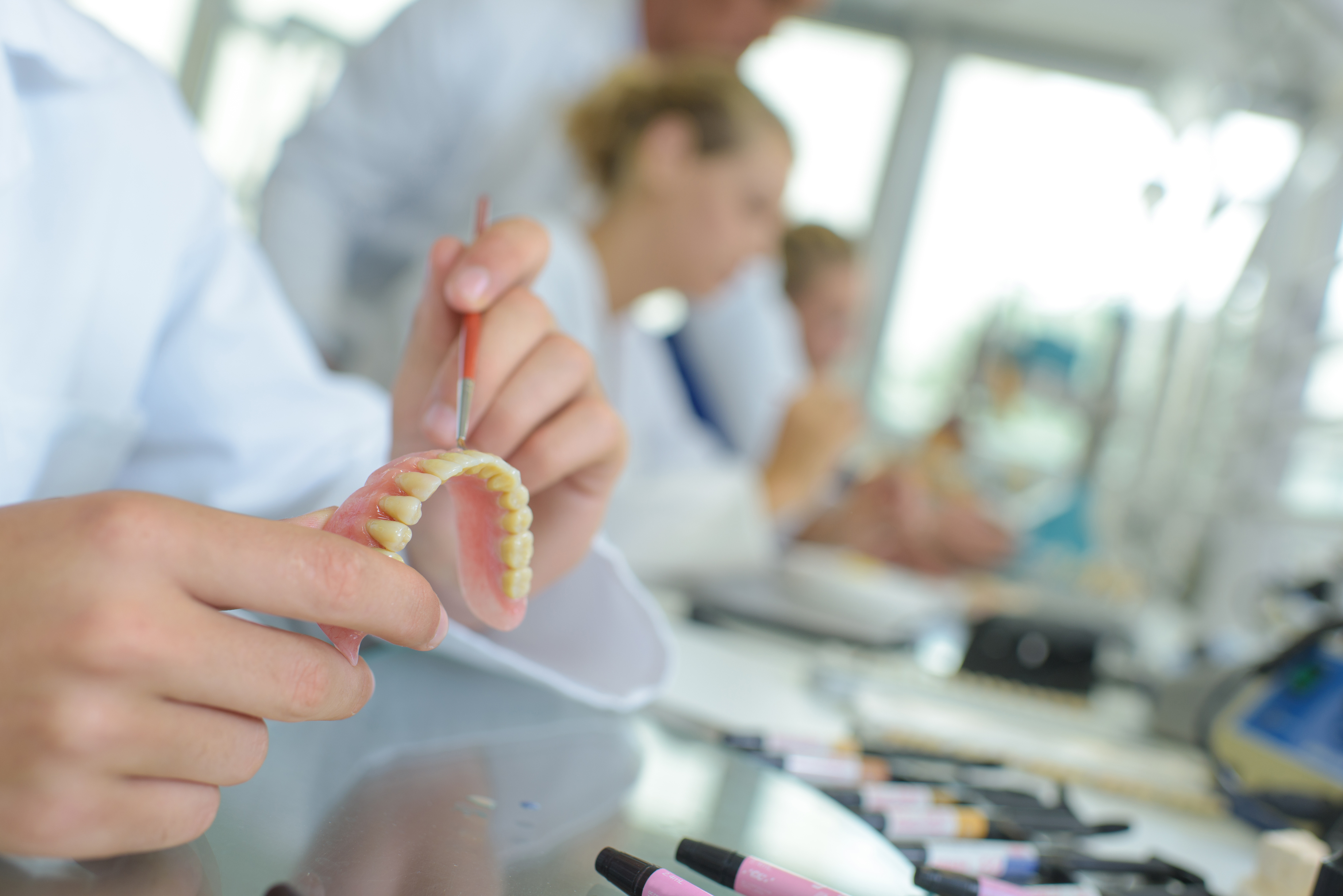 In short, here in our clinic, we do see the occasional patient whose natural teeth can fairly be considered a lost cause. Such patients tend to be sick and tired of dealing with the discomfort and ugly appearance of a damaged mouth. They want tooth extraction of all their remaining natural teeth followed by replacement with something artificial, and they understandably want to know what their options for tooth replacement are.
Full Tooth Replacement: Two Choices
Modern dental techniques offer patients seeking full teeth replacement two major options. These are described below:
Full Tooth Replacement: Dentures
It's not technically accurate to call dentures a tooth replacement because they're not permanent. But they're the traditional, old-fashioned remedy for missing teeth that many people still rely on. Like most things in life, this choice offers at least one benefit and also certain drawbacks.
Full Tooth Replacement: Dentures: The Advantage
Dentures are the more affordable alternative, and if cost is a concern, this factor may weigh more heavily than all the others.
Full Tooth Replacement: Dentures: The Disadvantages
Dentures shift position in a person's mouth. Naturally, some people experience this more than others, and there are things a dentist can try to improve the fit. Still, you could find you have difficulty speaking or eating and suffer inconvenience or embarrassment because of it. In fact, some people have so much trouble eating with their dentures that they choose to eat without them. (This is by no means recommended as an option, though, as it can result in digestive issues.)
Even when they fit well, dentures provide less biting pressure than permanent teeth. This could mean you can't eat all the foods you would like to eat.
You have to take out dentures every night.
You have to clean dentures on a regular basis.
As noted above, dentures aren't permanent. They tend to last 5-10 years and need to be replaced afterward.
Dentures don't interact with the jawbone and keep it strong. Consequently the jawbone deteriorates over time, and the lower part of the face visibly slumps and sags.
Full Tooth Replacement: Dental Implants
Dental implants are the more modern full tooth replacement option. Four titanium posts (or in some cases, six) go into the top and bottom jaws. Once these posts set (fuse with the bone), the dentist attaches permanent dentures (often called overdentures) to them. The overdentures function very much like real teeth. The patient experiences one disadvantage but gains a number of advantages.
Full Tooth Replacement: Dental Implants: The Disadvantage
Dental implants are somewhat more expensive than traditional implants. But it should be noted that today's All on 4 and All on 6 systems are significantly cheaper than if the dentist were implanting a separate post for each individual artificial tooth.
Full Tooth Replacement: Dental Implants: The Advantages
Overdentures don't shift position inside the mouth. Thus patients encounter no difficulty speaking or eating.
The patient's bite is significantly stronger than if he were wearing traditional dentures. Patients can eat anything they like.
The patient doesn't have to take permanent dentures out at night.
The patient doesn't have to resort to special measures to clean the permanent dentures.
While not all permanent dentures prove to be truly permanent, you can at a minimum expect then to last considerably longer than old-fashioned dentures.
Because the implants fuse with the jaw, they interact with it in the same fashion as natural teeth. As a result, the jawbone doesn't deteriorate, and the patient's face doesn't sag.
We invite all our neighbors in the Naperville area seeking permanent tooth replacement to schedule an appointment to discuss which option is right for you.